The price for translation is calculated based on the number of words, specific languages and on how complex the subject-matter and graphics are.
Conversion to editable MS Word and InDesign formats
Clients often don't have files in original formats and all that's left are PDF files on their websites. Later on it may be necessary to translate content of those files.
We work with such PDFs on a daily basis. We handle them with ease, converting them to the MS Word .docx or InDesign .indd formats.
This way our clients can save a lot of precious time while we can proceed do the next stage of the translation process.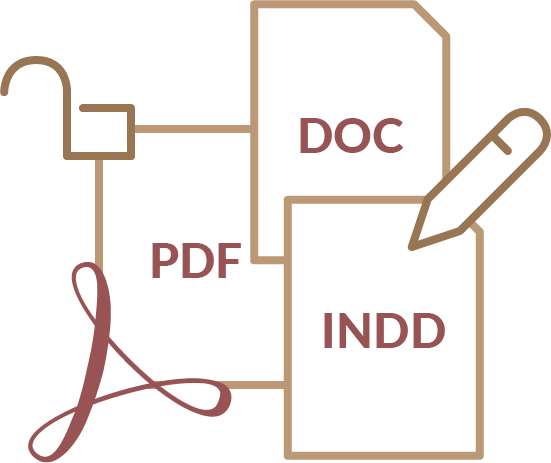 How we saved our client a lot of time and effort:
an automotive company needed 100 pages to be translated to a tight deadline. The client had only a file in the PDF format. Due to time constraints, a translation agency assigned it to two translators, each having done their part separately. The end product was clearly cut into two separate parts differing in style. Because the quality of translation was poor, the client decided to change the translation services provider and chose intoPolish.
We took a radically different approach. We also assigned the translation to two persons: an IT expert who prepared the editable file, and to an experienced translator. As a result the client received the document that met the highest standards of subject-matter correctness and quality of graphical elements. The file was properly formatted, the content translated by an expert and the terminological consistency was maintained throughout the text. This shows that the right procedures and workflow are crucial.
A well-prepared text
Before the translation begins, we convert the files into the Word format, applying the rules of proper formatting. The translation should be as similar as possible to the source text in terms of the graphics and layout. When the complexity of formatting is greater and so are the vector graphics requirements, we convert the files to the InDesign format, making full use of its possibilities that are not offered by the MS Word format. A file well-prepared before translation offers a number of benefits and is cost-effective.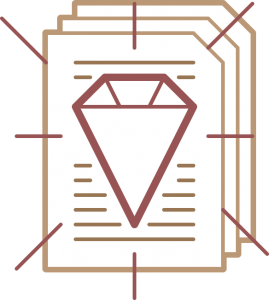 Find out the cost of translation of your PDF files