Polish
We are masters in our mother tongue.
German
We offer translation from German. To offer top quality translation into German we cooperate with translators who are native speakers of German.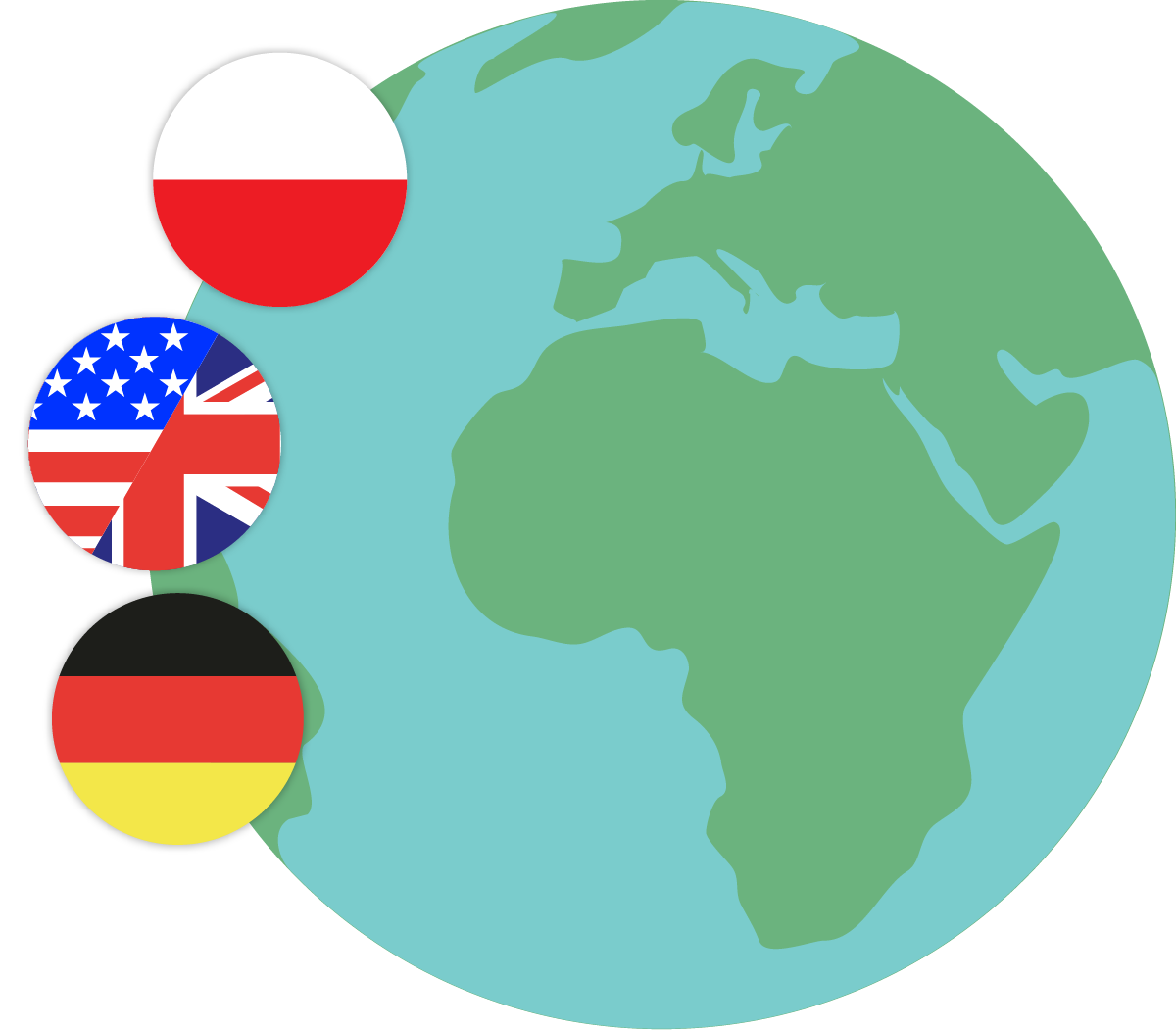 English
We offer translation from English. Translations into the English language are assigned to native speakers of English.
Other language pairs
We also offer translation within other language pairs. Go to the contact form and ask for details.