Specialized translation – fields of expertise
Our offer is addressed to businesses that want to enter the Polish market or already sell their products and/or services to Polish customers. We also offer graphic design and language services that will boost the professional image of your company by helping you successfully communicate with your customers. Our goal is to provide you with top quality translation from German and English.
We carry out numerous translation projects within the defined fields of expertise. This way we can ensure the highest language and technical standards. We use professional terminology management tools while constantly updating our term bases and extending our subject-matter expertise. This approach allows us to meet rigorous industry standards of style and technical vocabulary.
Get a quote for a specialized translation
Specialized translation of engineering texts
Translation of civil engineering texts requires high levels of precision and expertise. Thus, reliable translation requires a high level of technical knowledge. Our English and German translators meet this requirement. Moreover, all translations are subjected to verification while graphical elements, if present, are brought to perfection. This allows us to guarantee high quality translation of user manuals as well as operation and maintenance manuals. Our translation service is comprehensive, which means that it also includes editing technical drawings
When it comes to translating engineering texts, we focus, first and foremost, on accuracy so that the meaning of the source text is rendered as precisely as possible in the target text. Therefore, our translators are also qualified technical experts. Their specialized knowledge helps them correctly interpret the meaning of texts in such fields as materials science, transport infrastructure or the construction law. We also focus on expanding and our term bases and keeping them up-to-date.
We are familiar with the terminology related to building automation and keep abreast of current trends in smart device technology and building design. We are also familiar with standards applicable to the HVAC system design as well as with various guidelines issued by ASHRAE and other major organizations. We have all the required knowledge regarding specific issues related to the structure of automation systems – from the executive level related to the integration of drivers and controllers to the matters of communication between devices by means of various media such as electricity networks or industrial Ethernet.
Translation of IT texts
Information technology is a rapidly progressing field. Therefore there is a growing demand for comprehensive, top quality translation services tailored to the specific needs of the IT industry. We guarantee top quality IT translation and software localization (adaptation of messages to the conventions of the target language).
We know the structure of data centers inside-out. Therefore, we are familiar with safety systems as well as power distribution and UPS systems. We are also familiar with climate control solutions for various power densities. We are aware of the possibilities offered by racks and we have an extensive knowledge of the components they can be quipped with.
We use the SAP terminology. We are familiar with data base architecture and the Structured Query Language. We conduct editing work directly in the PHP, ASP or JSP source code, which helps save the costs of involving an IT specialist in the project. We also translate HTML files directly, retaining the tag structure. We translate websites based on commonly-used content management systems such as WordPress, Drupal or Joomla.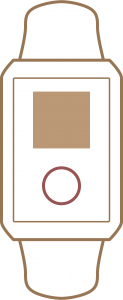 Specialized translation for the construction industry
Translation for the construction industry requites a multi-disciplinary approach and the knowledge of the realities of the industry. Our translation service also includes representing the graphical elements in the target text, keeping their original form, which is a key aspect of all kinds of construction project documentation.
We translate tender and technical documents containing CAD drawings. We ensure that no part of the text or graphics is omitted or misinterpreted as accuracy and precision are crucial for reliable translation of user manuals and all kinds of project documentation.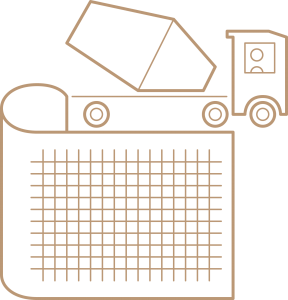 Translation for the electronics industry
A dynamic nature of the electronics market entails the demand for quality translation of expert articles and marketing materials intended for target users. Perfect translation in the field of electronics requires the combination of high-level language skills, technical knowledge and experience – the qualities that make our translators stand out.
We carefully look into product specifications, user manuals, product data sheets and expert articles to translate them so that the layout and graphics retain their original form. We also translate texts intended for customers such as all kinds of brochures and website content. This type of translation is subjected to proofreading as a standard so that you get the text that is stylistically polished and adapted to the needs of marketing communications.
Komunikacja z pracownikami w języku polskim
Your Polish employees don't speak fluent German? Or you need efficient communication with your employees? Misunderstanding can be easily avoided by simply translating all the texts required into a language understood by your employees.
We offer comprehensive services to HR and recruitment companies and to businesses that hire foreigners. We will provide you with translation of the complete HR documentation, including employment agreements, job descriptions, scope of duties, work and remuneration regulations, and certificates of employment. We also translate all kinds of messages to your employees such as news for a company intranet.
Even if your company is not legally bound to provide documents in other language versions, it is worth doing so. Your employees will appreciate the fact that they can communicate in their native language and their joint efforts will be more effective as good communication is crucial for successful cooperation.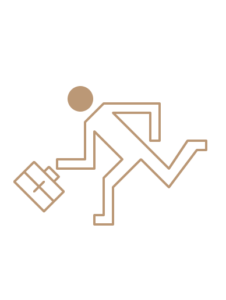 Get in touch with your prospective employees from Poland and start the first, virtual appointment from… efficient communication in their native language. Your website will be the first meeting place! A company website should showcase all the best qualities of your business. It constitutes an important part of employer branding and a key tool for acquiring qualified, valuable staff.
Don't hire random people. We will help you acquire the right specialists to bring true value to your company. We will translate the content of your website into Polish boosting the positive image of your company in Poland. We will also prepare job offersin Polish to encourage valuable experts to apply for work in your company.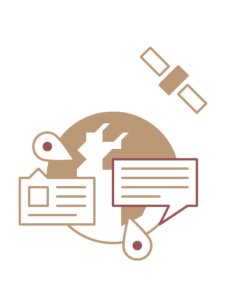 Occupational health and safety regulations in Polish
If safety of your employees and a positive, professional image of your company are important to you, we will help you achieve your goals! Trust and successful communications within a company are crucial. If your employees don't speak fluent German, the only way to succeed is to have the occupational health and safety regulations translated into their native languages.
This way you will avoid misunderstanding and make crucial investment as investing inoccupational health and safety is undoubtedly of paramount importance. Sometimes it doesn't take much to get satisfactory results: to avoid accidents and establish rapport right from the start of cooperation.
Do you want to request translation of health and safety provisions and internal regulationssuch as work rules or job requirements? Just upload your text using the form on our website. We will take care of everything in no time.
Employment law
You hire employees from Poland and need to have legal documents translated? Don't worry! We will take care of everything. We will translate the terms and conditions of employment, work and remuneration regulations, risk assessments as well as contracts, diplomas and certificates.
We provide services for recruitment agencies and for companies that employ Poles directly. Our services can be described with two words: comprehensive and accurate.
We provide companies with reliable translation services that include translating all kinds of employment law documents into Polish. Our team consists of experienced translators who specialize in legal texts and translate only into their native language.. This approach guarantees top quality.
Translation of legal documents for use in the Polish market
Do you run a tech company and you want to expand into the Polish market? Taking part in a tender is often the first step towards this goal. However, a plethora of tender-related legal provisions and documents can be so intimidating that finding assistance may be the only way out. But the assistance must be professional and effective. This is where intoPolish steps in.
We will help you enter the Polish market by providing you with reliable translation of the required tender documents. We will translate your loan agreements, agreements that you have concluded with other entities, business plans and any text that you need to provide to meet formal requirements.
But our work doesn't stop here. We can manage every aspect of your communication with your customers and business partners in the Polish market – both at official and internal level. If you want to hire staff in Poland, we will provide you with translation of any required texts into Polish , including formal documents such as contracts, terms and conditions of employment, health and safety regulations as well as intranet messages, website content or posts in the social media.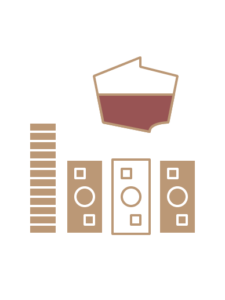 Get a quote for translation of your specialized text