The price for translation is calculated based on the number of words, specific languages and on how complex the subject-matter and graphics are.
Advertise your products and services int the Polish market
Translation of brochures and catalogs is an important tool for advertising your business. They are an indispensable source of information about your business, its products and services. This makes them a major pillar of your marketing strategy.
Brochure and catalog translation must take into account every aspect of the marketing strategy and its place in the general message targeted at the prospective customers. It is of prime importance for brochures, catalogs and other advertising materials to convey the right message in the target language.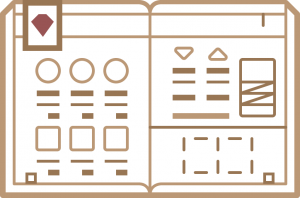 Our translators are experts who translate only into their native language. Our team of DTP experts and editors will do their best to make your materials appealing for prospective customers.
Did you know that…
Print materials keep resisting the digital age and still are a common source of information.
We can design a Polish language version of your catalog or brochure in any graphics format – to be printed or published on the Internet. We have the Adobe InDesign, FrameMaker, and Illustrator software at our disposal to offer desktop publishing services.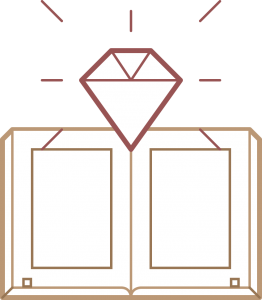 What can we do for you?
We will create content that is in line with your marketing strategy
We subject each translation to proofreading and subject-matter verification
We keep a watchful eye on graphics and layout
We pay attention to details which are crucial for building up your presence in the Polish market.
We also carry out uniquegraphics design projects
We have all the tools and means to provide you with an excellent translation of brochures and catalogs. Our services are right on target in terms of the requirements specific to marketing communications. We understand that this kind of business communications requires a top-level expertise to be successfully translated.
Domestic marketing is a major part of business. Most emerging companies drive their business forward by introducing products and services into the global market. At this stage a correct brochure and catalog translation is a must if they want to expand into a new market.
IntoPolish experts do not stop their work at translation. Our team includes experts who have attained a high level of expertise and experience. Their task is to perform subject-matter verification. This way, you receive a text thoroughly verified and up to, or even exceeding generally accepted industry standards.
Impeccable spelling and correct wording in commercial texts are a gateway to success and a means of bolstering the loyalty and trust that customers put into your company. If international customers do not understand your message, they will turn to those whose message is clear. Well-translated brochures and catalogs will give you a competitive edge. Every detail counts in advertising materials. The right layout, choice of font and correct hyphenation are the details that must not be overlooked when creating a quality product.
Get a quote for translation of your brochure or catalog